Lifeguard on duty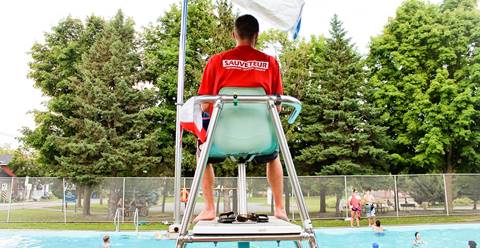 As a lifeguard, you know how crucial it is to keep your knowledge and skills up-to-date.
There are many ways to do this:
The first one is extremely important – and even mandatory: it is, of course, the recertification process, during which your lifeguarding skills and knowledge are put to the test.
Regular training is also essential. It must focus on lifeguarding techniques, emergency procedures, first aid and, of course, fitness and the required physical skills. Did you know that joining a lifesaving club is an excellent way to train?
Finally, reviewing theory is another key element to staying up-to-date. Read the Alerte magazine and revise your course material!
In this section, you will find various reference publications that any lifeguard will find particularly useful in their daily life!