Club Aquatique les Piranhas du Nord (CAPN)
technique
emergency response
Information displayed on this page is provided by the lifesaving clubs, and is therefore in the language the clubs have chosen to use. 
RESPONSABLE : Élyse Arsenault
ENTRAINEURS : Bruno Sergeri
COURRIEL : dgcapn@gmail.com
TÉLÉPHONE : 514-385-1525
Web : http://www.clubcapn.com/sauvetage-sportif/
LIEUX D'ENTRAINEMENT :  Piscine Sophie-Barat
Le Club Aquatique les Piranhas du Nord en bref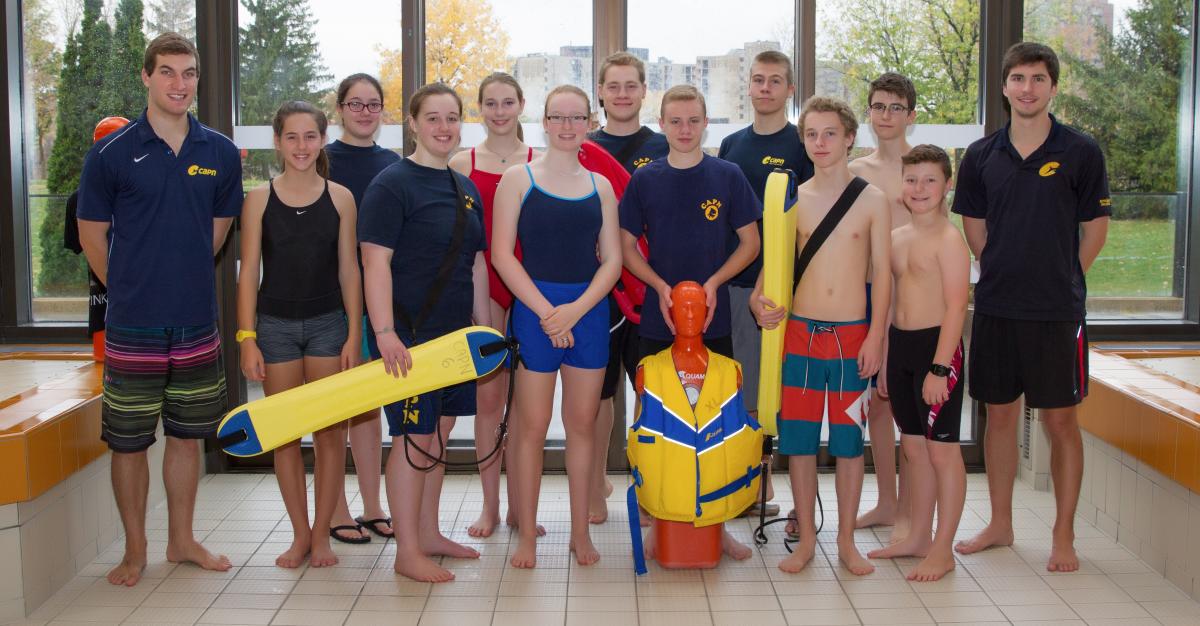 Le Club Aquatique les Piranhas du Nord (CAPN), dont le siège social est situé à la piscine Sophie-Barat, est un organisme sans but lucratif qui a été constitué dans le but d'offrir des services aquatiques, de qualité, à prix abordable, à la population de l'arrondissement Ahuntsic/Cartierville. Les disciplines offertes sont la natation, la nage synchronisée, le plongeon, le sauvetage et le water-polo. Les cours offerts aux aînés, aux adultes et aux enfants ainsi que les camps de jour aquatique d'été et d'hiver, sont aussi gérés par le CAPN et non, comme la plupart le pensent, par l'arrondissement. De plus, il offre aussi de l'emploi à une soixantaine d'étudiants, pratiquement tous issus du CAPN.
Le CAPN est dirigé par un conseil d'administration formé de parents et/ou membres bénévoles, élus lors de l'assemblée annuelle du mois de novembre. Les membres du conseil d'administration se réunissent une dizaine de fois par année, pour améliorer et développer la programmation du Club et s'adapter aux besoins constants de la population du quartier.  C'est grâce au CAPN et à l'implication constante des parents que vous et vos enfants jouissiez d'un service aquatique de grande qualité.
Étant en partenariat avec l'arrondissement, nous bénéficions d'installations gratuites pour les entraînements et pour l'organisation de compétitions et profitons d'un site enchanteur, envié par plusieurs autres sites aquatiques. Nous sommes donc très privilégiés.  Pour que les activités sportives du CAPN puissent se poursuivre dans les prochaines années et que vous et vos enfants puissiez en bénéficier, il faut une grande participation de tous les parents et/ou membres du CAPN. Une bonne façon de commencer est de venir assister à la prochaine assemblée annuelle qui a toujours lieu dans la première semaine de novembre.

Tarification : 240 $ ou 390 $ (septembre à juin)