SWM WITH ME CHALLENGE

KNOWING HOW TO BATH IS ONE THING,
KNOWING HOW TO SWIM IS ANOTHER
IInspired by the Supervision of aquatic activities for Groups of Children program, the Lifesaving Society has developed a program for day camps to provide a safety net around day camps.
The objective of this challenge is to encourage management, aquatic supervisors and chaperones to:
Assess the swimming skills

of day campers.

Implement the necessary measures

for safe swimming.

Standardize identification methods

in different bathing areas (water park, public pool and beach).
The SWIM WITH ME CHALLENGE includes:
A meeting with a member of our consulting team to discuss your hosting process. (30 minutes)

Printable badges, by location, indicating the role of each attendant and the standards for most pools*.  

Several complimentary activities are offered, depending on the environment where the organizer is likely to work (pool, gym, etc.).
*All the tools in the program are printable in various sizes, we suggest you laminate them.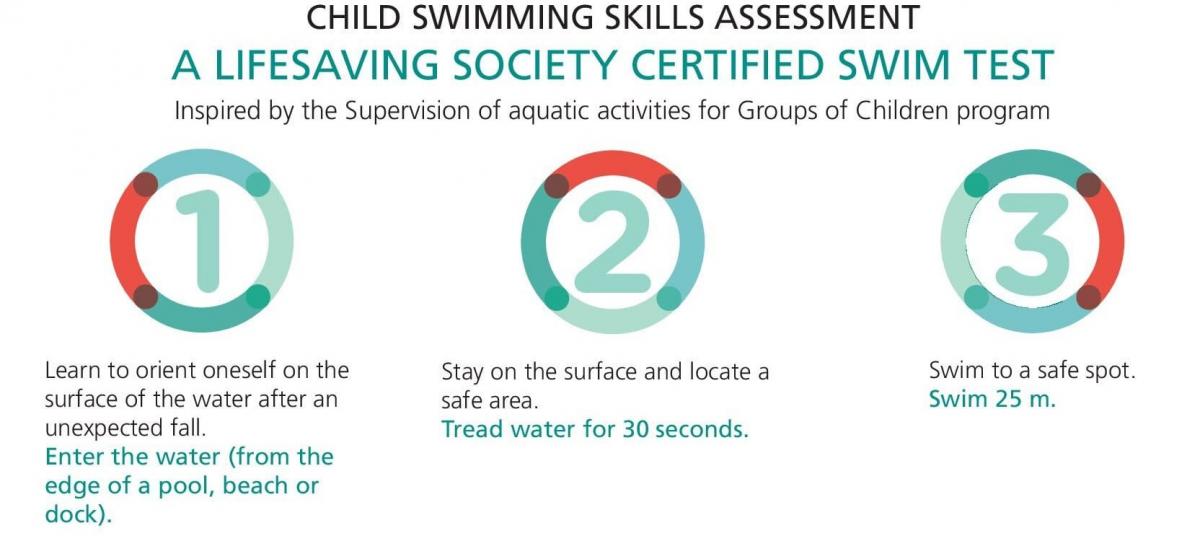 Following the swim test, a durable and recyclable coloured wristbands will be given to the child according to their swimming skills.
 (Yellow: swim test successful / Red: swim test not successful.)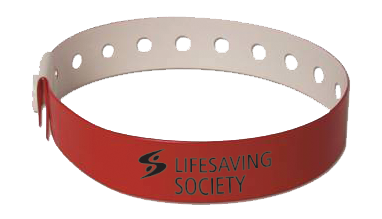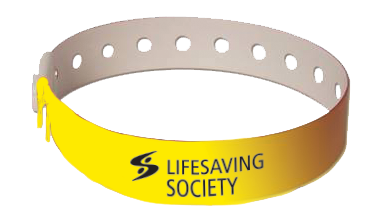 This program is designed for all children enrolled in a summer camp so that they can become aware of their swimming skills and develop them in order to survive an unexpected fall into deep water.
| | |
| --- | --- |
| 500 BRACELETS ET PLUS | (0.45$/UNITÉ) |
| 1 000 BRACELETS ET PLUS | (0.40$/UNITÉ) |
* Price subject to change without notice
Request a quote for a bracelet order by completing this QUOTE FORM.
For more information and to order wristbands for the SWIMMING WITH ME CHALLENGE program, contact us at alerte@sauvetage.qc.ca
Download our promotional leaflet.